Tangible Asset Program® (TAP®)
TAP® is a broadly diversified, long-only commodity futures strategy, providing exposure across more than 30 commodity markets and an actual track record of over 30 years. TAP® is based on an evolving portfolio construction that reflects changes in global commodity markets, with opportunistic and discretionary active implementation through both fundamental and quantitative analysis. TAP® is intended to complement an investor's holdings in traditional asset classes by providing a non-correlated source of returns and a powerful inflation hedge.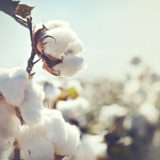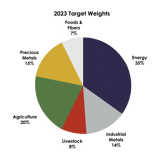 Risk Dispersing Portfolio (RDP)
Gresham's RDP strategy is our multi-asset global futures strategy that seeks to provide stable risk-adjusted returns in excess of inflation over full economic cycles. The Risk Dispersing Portfolio (RDP) strategy was originally developed and implemented by Gresham's founder Dr. Henry Jarecki in the 80's at his family office, The Falconwood Corporation. It utilizes a number of proprietary portfolio engineering techniques that have been tested and refined over the years in order to provide investors a dynamic asset allocation model that incorporates active protection against significant drawdowns while enhancing collateral return.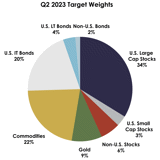 Sources: US Bonds: Liquid intermediate and long-term government and corporate bonds (Barclay's US Aggregate and Global Aggregate indices). US and Non-US Stocks: Market value of listed equities in developed markets (S&P and Dow Jones). Non-US currencies based on M2 (IMF and Central Banks).
Commodities: Annual production in US dollars (Calculated by Gresham using pricing from Bloomberg and production information from USDA, EIA, ICCO, WBMS, GFMS, IEA, United Nations and Johnson Matthey).
ALL INVESTMENTS INVOLVE RISK INCLUDING LOSS OF PRINCIPAL.
PAST PERFORMANCE RESULTS ARE NOT NECESSARILY INDICATIVE OF FUTURE RESULTS.