A set of broadly diversified, long-only commodity futures strategies which seek to provide powerful inflation hedges and generate higher risk-adjusted returns than leading commodities benchmarks. Gresham adds value in these strategies through active discretionary implementation based upon fundamental and quantitative market analyses. All of them have been designed to monetize opportunities in the term structures of commodity futures markets.
ETAP
ETAP uses three decades of research for the TAP strategy as its foundation, and maintains the ability to establish positions with tenors of up to 36 months.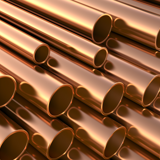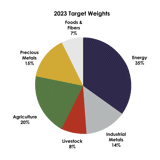 A+
The A+ strategy does not take risk with respect to the commodity markets utilized in the portfolio to ensure high fidelity to the Bloomberg Commodity Index. For this strategy, Gresham establishes positions with tenors of up to 36 months.
G+
This strategy also incorporates positions that can be as far out on the commodity term structures as 36 months, but targets the commodity weightings of the S&P Goldman Sachs Commodity Index.
MTAP
MTAP is another strategy for which the commodity weightings are tied to Gresham's flagship TAP strategy. For it, Gresham holds contracts with 18 or fewer months to expiry.
DJF
DJF also holds contracts with no more than 18 months to expiry. Its weightings are chosen to conform to the Bloomberg Commodity Index.
ALL INVESTMENTS INVOLVE RISK INCLUDING LOSS OF PRINCIPAL. PAST PERFORMANCE RESULTS ARE NOT NECESSARILY INDICATIVE OF FUTURE RESULTS.